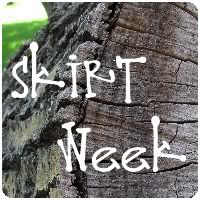 The weather in more than half the country is still cold and snowing,
but in the middle of the desert.
Warmth is coming.
Everyone is still knitting and making quilts,
but us desert dwellers are starting to bring out the swimsuits!
Because warmth is coming,
skirts are coming too.
This next week,
will be a post everyday with a tutorial of these skirts!
Vintage Lace Ruffle Skirt
Button Tab Skirt
Ribbon Accent Skirt
Knit Ruffle Skirt
Reverse Applique Skirt
This last picture is just a hint of what it is.
I am super excited about this one, so I just decided to give you a hint!